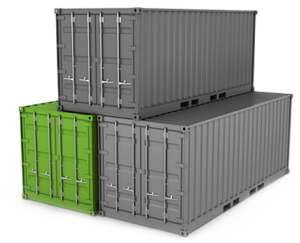 Started in 2012 and within the economic development strategy of Greater Montreal, the Metropolitan Cluster of logistics and transportation in Montreal, CargoM, complements the clusters that have been deployed in recent years.
CargoM mission is to bring together all players in the logistics and freight of Greater Montreal, whose activities promote the hub of Montreal, around common goals and concerted actions to increase the cohesion, competitiveness, growth and expansion.
More specifically, CargoM will initiate developmental projects, to promote Montreal's position as a hub for transportation of goods, ensure the sharing of best practices and technologies, influence the harmonization and simplification of regulations, and to promote attraction and retention of labor in different sectors of the industry.
On a 10-year horizon, CargoM's vision is to make Greater Montreal recognized and sought after for its operational and environmental performance, for his contribution to the competitiveness of its business partners multimodal platform for the economic development metropolitan region and Quebec.
CargoM activities are financially supported by the Ministry of Economy, Science and Innovation (MESI), the Ministry of Municipal Affairs, Regions and Land Occupancy (MAMOT), the Montreal Metropolitan Community (CMM) and all its members.