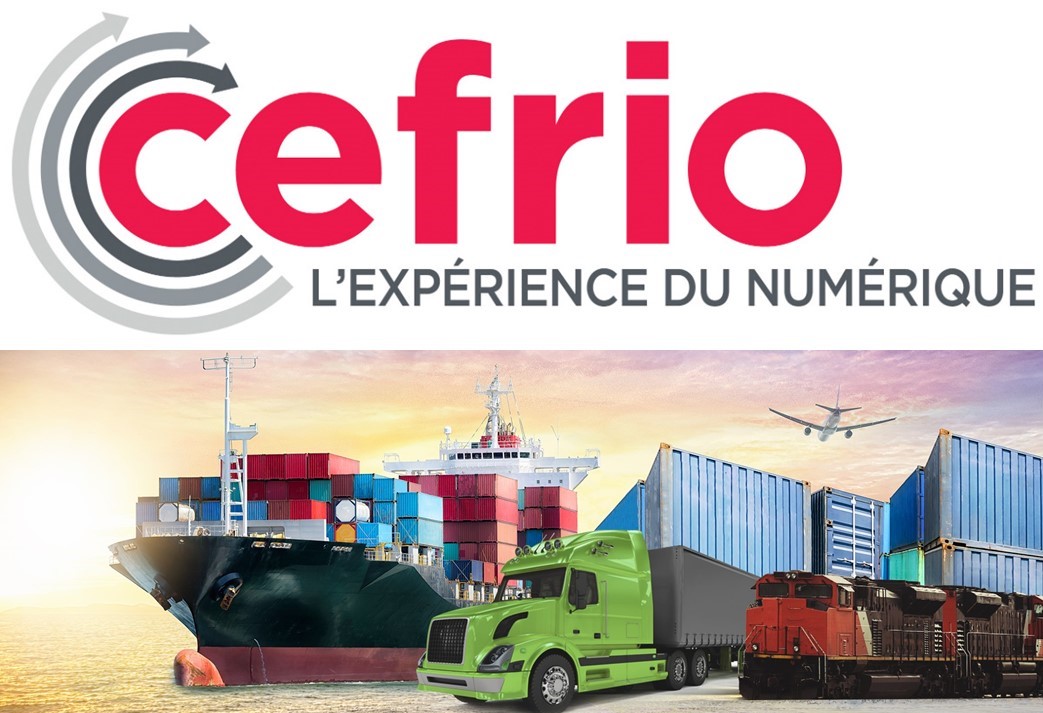 CargoM event
Conference on innovation and the impacts of e-commerce on the logistics industry
Date: Monday, September 30, 7:30 to 10:00 a.m.
Location: Montreal Port Authority, Dominic Taddeo Room, 2100 Pierre-Dupuy Avenue, Wing 1
Program:
Canada Post presentation on e-merchant logistics maturity and content for 3PL
Presentation of the WIPTEC|DRAKKAR project, automated order preparation centre
Presentation of the City of Montreal's Îlot voyageur project
Purolator's presentation on innovation and the operational and environmental challenges of the last mile
The event is presented by CargoM and CEFRIO. To register click here.
---
Reserve your booth now for Career Day 2019
CargoM is pleased to invite you to the 4th edition of its Career Day, an ideal opportunity to meet top candidates and a unique showcase to introduce the general public to the trades and training related to logistics and freight transport!
Date: Tuesday, November 5, 2019 from 10:00 a.m. to 4:00 p.m.
Location: Grand Quay of the Port of Montreal (200 de la Commune Street West)
Cost: Free for CargoM members ($300 for non-members) including 2 parking spaces, 2 breakfasts and 2 lunches.
The 2018 edition attracted more than 1,500 participants, close to 60 companies and organizations and more than 400 students.
In addition to the area where trades are demonstrated and interactive workshops are held, two twinning activities will be offered to companies that attend, through:
The Interconnection Program of the Chamber of Commerce of Metropolitan Montreal, which matches experienced new arrivals with employers;
The I choose Montréal initiative developed by Montréal International, which equips international students who want to study in Montreal and enter our labour market after they graduate.
To reserve book your booth or for more information, please contact Yves Murray at 514 508-2609 ext. 226 or ymurray@cargo-montreal.ca.
We look forward to a great turnout. See you there!
---
Networking activity
At our last networking activity of the year, come meet companies and organizations from every mode of transportation and many institutional stakeholders. Beneficial in every respect to our industry's development, these interactions make it possible to strengthen the links in our supply chain.
Date: November 5, 2019, between 4:00 and 6:00 p.m.
Location: Grand Quay of the Port of Montreal (200 de la Commune Street West, Montreal)
To register, click here.
We're expecting you!
---
Member and partner events
Championnat provincial des chauffeurs professionnels August 17, ACQ, CFTR St-Jérôme
Networking cocktail party: new technologies in the marine sectorr – Marine Tech Montreal Network Launch Event, 22 août, Centech
Annual Golf Tournament, August 27, St. Lawrence Shipoperators, Lévis Golf Club
Industry evening to celebrate 21st National Trucking Week, September 6, ACQ, La Tohu
Comprendre ses coûts pour développer ses opérations logistiques de façon rentable, September 12, CÉGEP André-Laurendeau
Transport conference, September 19, Transportation Innovation & Cost Savings
Board meeting and luncheon in Salaberry-de-Valleyfield, September 19, SODES, Salaberry-de-Valleyfield
Logistics gala, September 28, ExcelCiArt, Delta Hotels Trois-Rivières Conference Centre
Currents 2019 Conference: Cybersecurity and Supply Chain – key issues, risks and solutions,  October 1, St. Lawrence Shipowners, Saint James's Club of Montreal