CargoM engaged on several fronts for the logistics community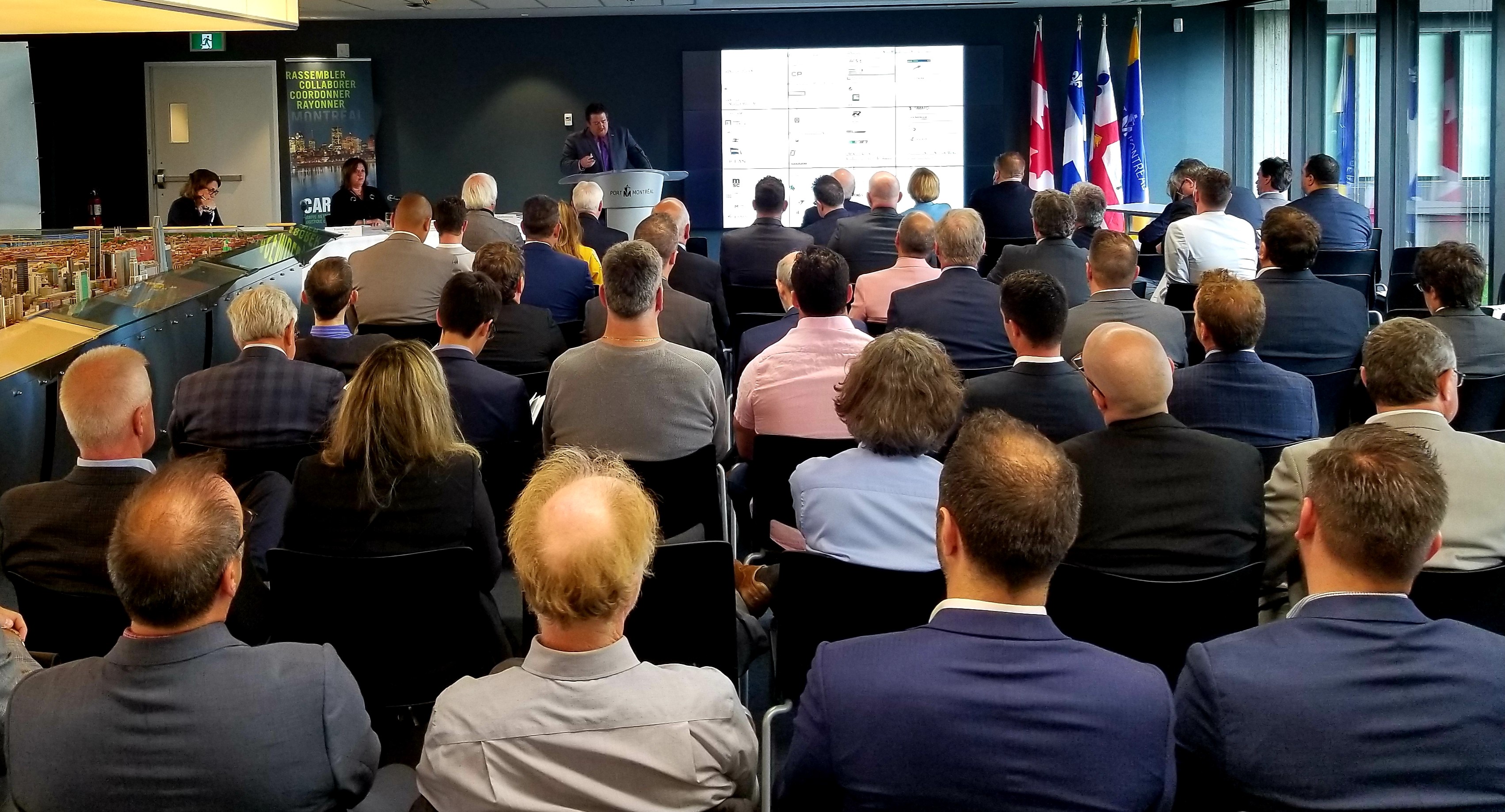 On June 11, we presented our 2018-2019 annual report to the members, partners and financial backers at our annual general meeting. Again this year, many initiatives were set in motion to improve fluidity, support development, foster outreach and promote the logistics and freight transport sector .
Here are some of the 2018-2019 highlights:
The third Careers Day in Transportation and Logistics, where more than 1,500 participants and close to 60 companies got together at the Port of Montreal's Grand Quay for this event organized in partnership with Emploi-Québec de l'île de Montréal and Canadian National Railway
Final harmonization and extension of MGTP and Termont terminals' opening hours from 6:00 a.m. to 11:00 p.m., in conjunction with industry partners following the 2017-2018 pilot project
Funding obtained to establish a Foreign Trade Zone Point whose mandate will be to promote local businesses and foreign direct investment
Launch of montrealtransportlogistique, the latest tool in the Ambassador Guide promoting the advantages of the Greater Montreal hub
Organization, in partnership with the Ministry of Economy and Innovation (MEI), of industry 4.0 visits to Groupe Robert and Richelieu Hardware to make a presentation on digital transformation
For a more detailed account of CargoM's activities in  2018-2019 and the actions planned 2019-2020, we invite you to consult our annual report by clicking here.
We are pleased to announce the re-election of President and CEO of the Montreal Port Authority Sylvie Vachon for a sixth term as Chair of CargoM's Board of Directors. We also welcome the arrival as director of Mr. Matthieu Casey, Director, Cargo Revenue Management and Business Strategy at Air Canada Cargo. A list of all our directors for 2019-2020 can be found online at CargoM.