Launch of the Foreign Trade Zone Center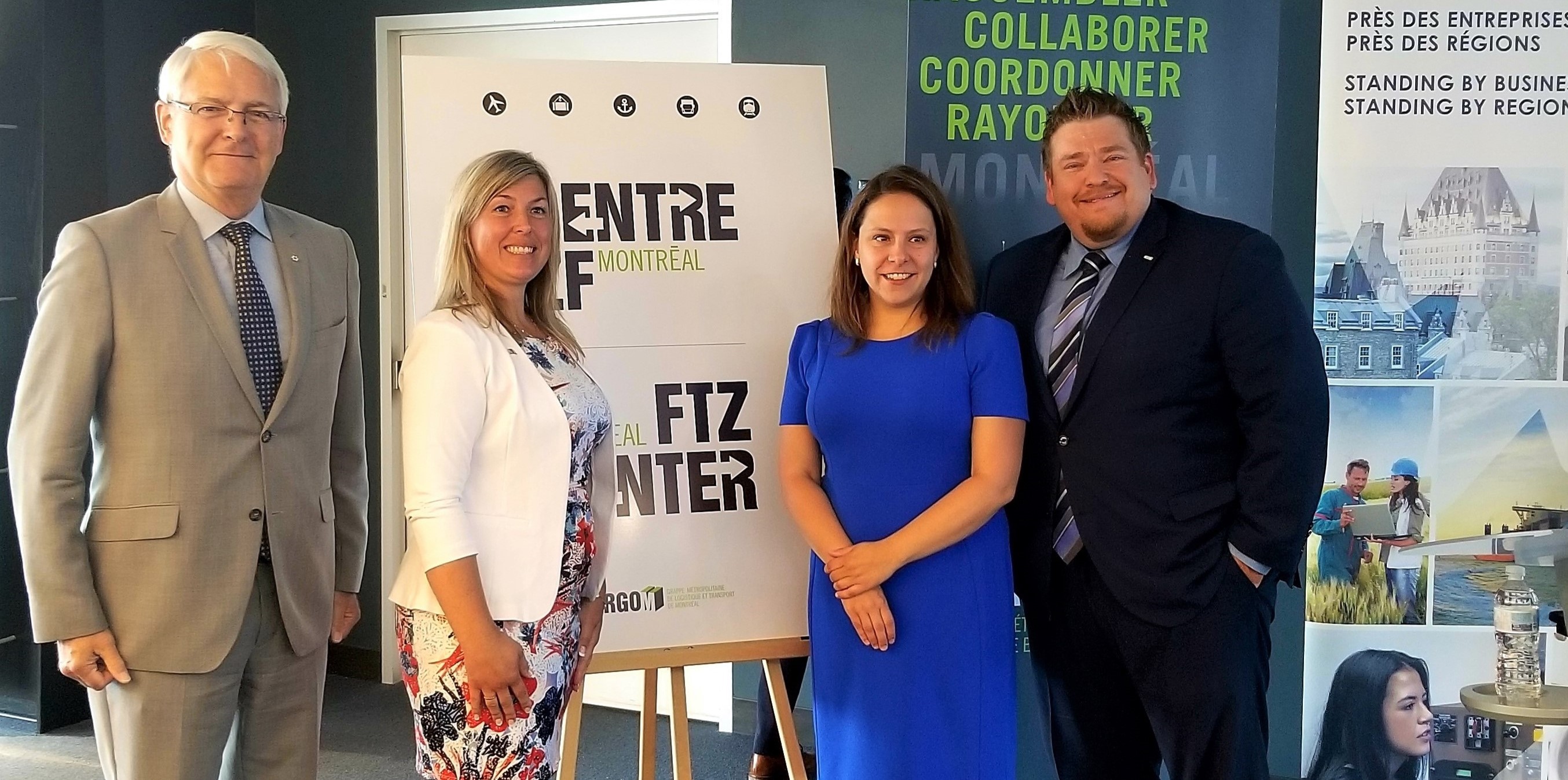 On July 22, CargoM and its partners, alongside the Honourable Marc Garneau, Minister of Transport of Canada, were proud to announce Foreign Trade Zone Designation for the territory of the metropolitan community of Montreal.
Created to promote our industry, its mandate will also be to support local trade and foreign direct investment by acting as a source of information on Canadian policies and programs related to foreign trade zone points.
With the Foreign Trade Zone designation, a one-stop source for companies located in Greater Montreal, we have acquired an additional tool that will increase our attractiveness as an international trade hub and gateway to North America. Our exporters, importers and the entire transport and logistics sector will benefit greatly from this new designation.
The current context is ideal for the establishment of a Foreign Trade Zone (FTZ) Center. The logistics and freight transport industry is an important economic vector for the metropolitan region and the coming years will confirm this position, particularly with the arrival of the new Contrecœur Terminal. The sector targeted by the FTZ Center will also support the development of logistics hubs and industrial port zones (ZIPs). We will also benefit from the strategic advantages offered by the Port of Montreal through its location and easy access to a multimodal transportation system.
The activities of the FTZ Center will be overseen by Christian Kamudimba in his capacity as Coordinator. Mr. Kamudimba has worked in business development at DExCan (Drawback Experts Canada), a company that provides a support service for obtaining foreign trade zone designation. He was also involved in the designation of Cape Breton's Foreign Trade Zone and  Windsor Essex's Foreign Trade Zone. His experience will enable him, in conjunction with all socio-economic actors in the region, to support existing and newly established companies or investors wishing to take advantage of accessible tax benefits by participating in Canadian foreign trade zone programs. Let's all welcome Christian to the CargoM team!