Voyage aboard the Federal Caribou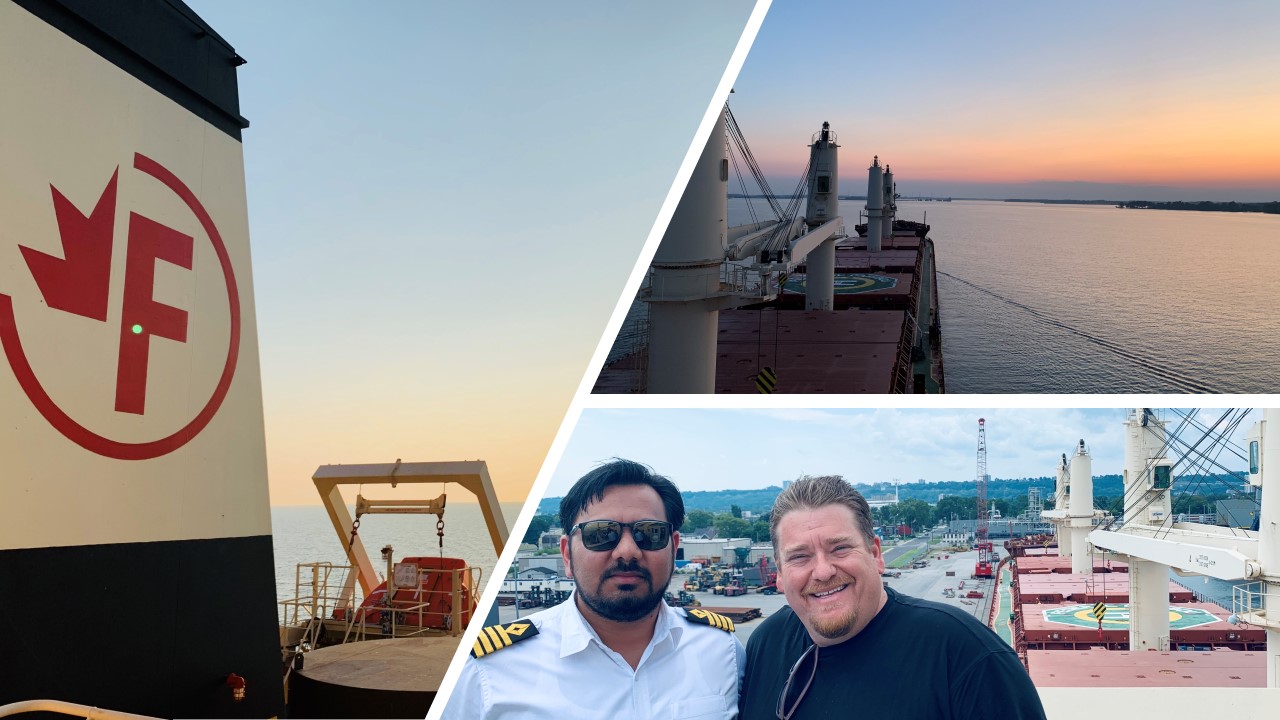 From July 25 to 28, CargoM Executive Director Mathieu Charbonneau had the opportunity to travel aboard the MV Federal Caribou at the invitation of Marc Gagnon of Fednav. The trip let him experience going through the seven locks between Contrecoeur and Hamilton.
We would like to thank Fednav Limited, the master of the bulk carrier Captain Devanshu Rawat and his entire crew for making this experience so memorable.